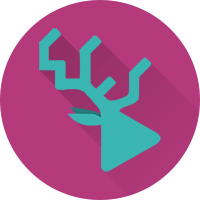 Functions
Your Mediative is full of features that will make your life easier: designer, editor of content, advertiser, team leader, developer, integrator, and other coworkers will find benefits using Mediative. The possibilities are so numerous, the options are so varied, and the combinations so vast that you'll never run out of ideas. Mediative reveals more than ever the talent of your team. Here is a brief overview of its main functions.
MediawatchYour cross-search tool.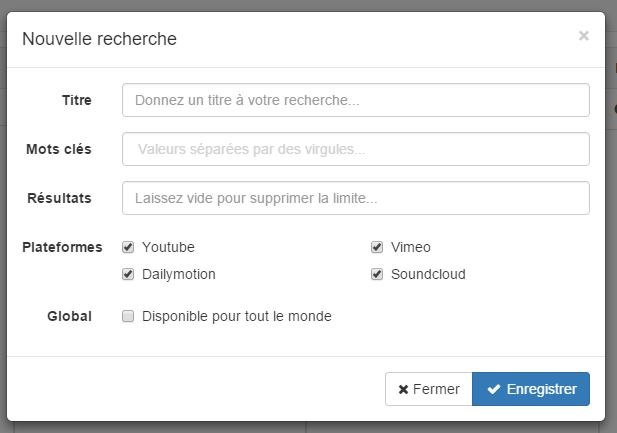 Mediawatch is the perfect tool to federate content on your favorite topics within your Mediative. Run a search on selected keywords, select the platforms on which perform a search (Youtube, Dailymotion, Soundcloud, Vimeo, and more to come), and in two clicks you have an impressive list of medias from all around the web. Practice, you can find in an instant all the best content produced on the web about the subject you choose: the content of your channel and those made by your fans are part of your Mediative in a snap. Drag the search results in the chosen category, and there it is!
Themes Colors to your fingertips.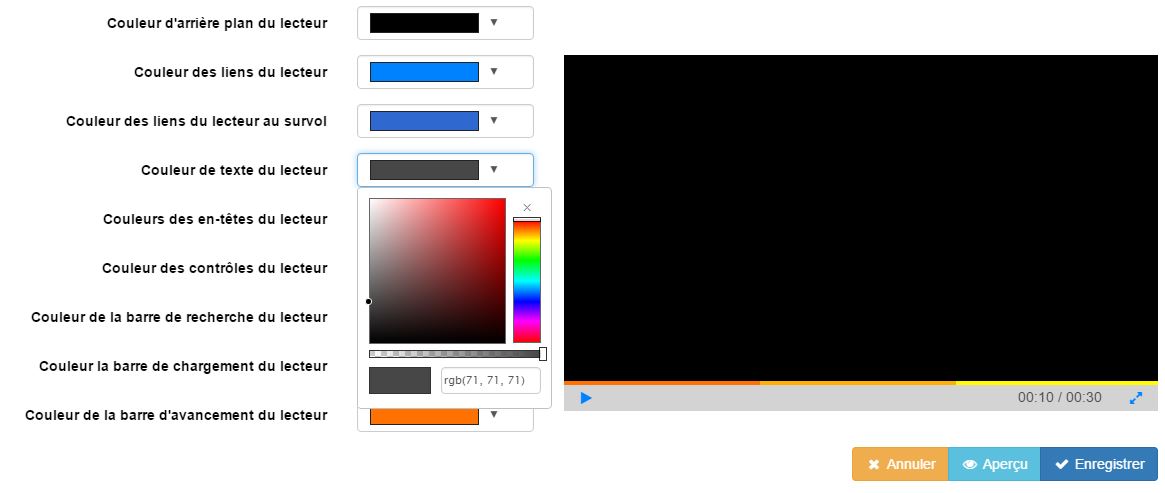 Your visitors will not believe their eyes! Any pixel of your Mediative can be customized without need of special skills, but your talent. However, don't be afraid, your technical team and designers will also find their pleasure because the customization tool is comprehensive and powerful (based on Bootstrap 3). With live preview, you can see a preview of your changes in one click before saving them and get a product that sounds like you, with your colors but also with your images and logos. Even your administration interface and the Mediative player are customizable !
Uploads Your original contents distributed broadly.
Your Mediative offers you new ways to manage your media further than ever. Upload your media on the platform, and in a moment your files are converted into the correct formats and broadcasted with adaptive streaming * for the delight of visitors. You just want to keep a copy of your files on our servers without broadcast them ? No problem, you choose when and where your files are readable, you stay the master of your files at any time. You can easily upload your original productions for internal use only, without no public access. With our highly advanced upload system, you can even upload your media from a 3G network or in roaming: network cuts will never be a problem.
You also have the option to load your images, documents, and anything that might be useful in your Mediative: add attachments to a media, change the background image of your page according to the played media, share a file with your team...
*The adaptive streaming allows your visitors to view your content in the highest quality according to the speed of their connection, to all devices (iOS, Android, Mac and PC).
RTCPC Your universal remote.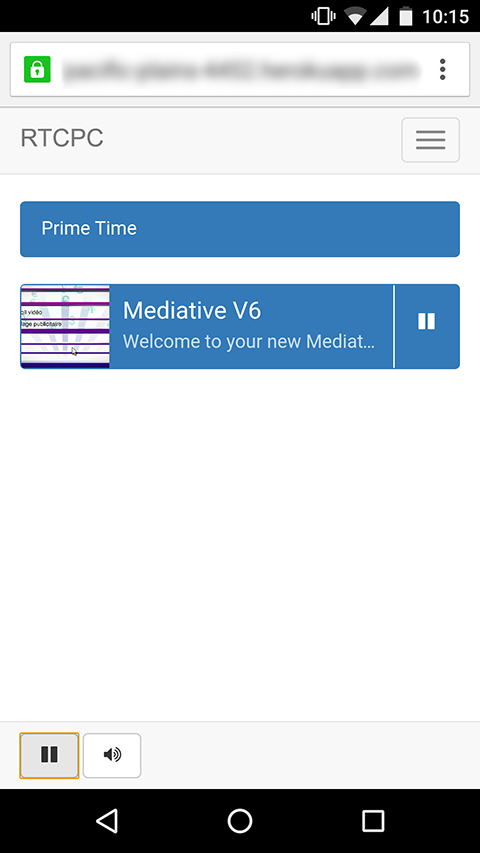 Cozy up in front of your TV web and release your mouse, the remote control is supplied with Mediative. RTCPC is a communication system designed and developed by Cominweb (the publisher of Mediative) that will allow you to control the content displayed on your Mediative from a second device, such as your tablet or smartphone. Just scan the QR Code present on the page, and your visitors can control their page easily : in one click they navigate through categories, mute the sound, launch another media, or pause without getting up from the sofa!
Categories Your secret private film sessions.
Meditative offers the possibility to organize your content in categories to help your visitors to easily find what interests them most. With an unlimited number of categories and the ability to nest them however you like, your organization is optimal. For more security, Mediative allows you to create categories protected by a password and eventually limit the visible content to people you choose. You can also set the visibility of a category to restrict access to only those who have the link. Finally, you can set the parameters of some plugins by categories, and thus change the background image, colors, geolocation, and other things whenever your visitors change category.
Search Your finely filtered results.

Through a powerful system of filters and a full options of sorting, the least media lost in your thousands of content is available in a snap in your Mediative. You can add tags to your content in order to ease searching, and your visitors can easily sort the contents of categories alphabetically, by adding date, or simply by the order you have defined yourself. And if you are looking for a media in a category, no worries, direct filters refine the results according to your desires in an instant. All these tools work together with an amazing simplicity.
ArchivesYour resources in the cloud.
Did you know that Mediative is not exclusively reserved for public use ? Some of our users use it to archive their content over long time periods. It can be easily done: Mediative lets you use a huge storage space* and increase it without limits when you feel the need. Mediative is therefore a real opportunity to make life easier for all publishers who want to archive their content. Through a secure and redundant infrastructure, you do not have to worry about losing your data over time.
*10 GB of storage are included with your installation. This space can be increased on order.
Support A team at your service.
Your Mediative was designed and minded in order to be used without any specific skill: it does not require any technical knowledge. But of course, we are at your disposal to explain you in details how to make the best of it. Our first goal when you get your Mediative is to satisfy you, which is why we offer personalized support that will allow you and all your teams to understand how to do the most of your Mediative. We offer 5/7 support to all our customers, and are, of course, open to suggestions for improving the Mediative and make it more than ever a product that suits you. In short, beyond the product is a support team that you have at your disposal.
Plugins Custom functionalities.
We are really engaged in promoting your content to share all your creations and group content so interesting about what you speak. It would make no sense if you could not have an interface that distinguishes your Mediative all other! Fortunately, Mediative allows you to customize the content around your player with a growing number of creative, useful, and original plugins. You want to add a Google map and link your videos to a point on the map? Maybe you want to display a timeline to organize your history videos and help your users to be in good time? Or do you want to add attachments to your media? Anything is possible with Mediative and its plugins. What's more, you only pay for what you use: if you need a plugin for one exhibition, you pay the use for the time of your show only!
Mobile On all devices.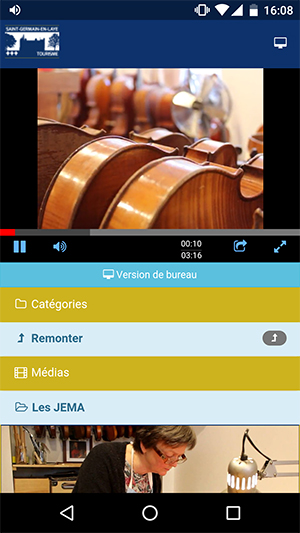 Meditative is designed to suit mobile first use, so that all other ways to access your content is most appropriate possible. With our content delivery systems and adaptive streaming, your users will have no trouble reading your videos, even on a 3G network. To relieve network consumption, a lightweight version of your Mediative is automatically offered to users who have the need, leaving the possibility of returning to the full version everytime. Being responsive, your Mediative guarantee that whatever the screen used, from smart TV to your old smartphone, it will always be the most likely to sublimate your media.
Multilingual An international platform.
Mediative is designed for your use but is made for the whole world. That's why we designed the interface in several languages. When you visit it the first time, the browser language will be selected by default, and if you are logged into your Omi account, the language of your account will be used instead. With native support for UTF8, you will have no worries with exotic names in your contents. Moreover, in a few weeks, new opportunities will be offered to you to translate your contents and even broadcast different medias for each language!
And more... Your Mediative is full of ressources.
It would take too much time to accurately describe the functionality of Mediative without discouraging your from reading it, because the possibilities are exceptional. Among the aspects not mentioned above, you can add the detailed statistics of your medias, the integration with your data analysis services such as Google Analytics, the team managing and collaborative work, the administrator's history, automatic update engine, templates customization, navigation bars customization, and much more ... Even if you already have mastered all the tools, thanks to free and regular updates created by the ingenious team of Cominweb, you will always have new features to experiment.